One-to-one tutored Spanish classes Online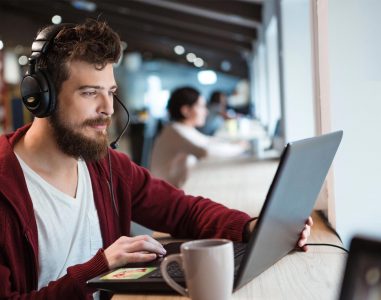 Learn Spanish with a one-to-one tutor!
If you're looking to give your Spanish that extra boost while learning with On-Español, you can now take online Spanish classes with our one-to-one Spanish tutors.
If you need to increase your level, brush up on your grammar for a test, or prepare for an important job interview, we can help you and structure your classes so you make maximum progress in the shortest time. Our interactive and state-of-the-art application ensures that you get an in-classroom experience that far exceeds Skype and other platforms.
Step I: Buy your classes!
Sign up below and access our purchase platform. You'll need to click on the section saying Prepaid Packages: purchase a block of classes and save.
Your account will be created and your purchased 'credit' will be automatically added to your account. You will receive details of your account by email. Each class is worth one credit.
Step II: Book your classes!
Once you're signed in and you have bought your classes, click on the "new booking" button to book your slot.
NB. If you'd like to book more than one slot, you can select the recurring option from the popup dialog box.
Once your booking is complete, you will receive a booking confirmation by email. You can also check the details in your account.
Step III: Email from teacher
Your teacher will send you an email with the link for the online class which will be held via our interactive platform. When it's time for your class, show up and start speaking Spanish!