If you're looking to spend the best years of your life somewhere sunny and with lots to do and see, Spain is one of the most sought-after destinations to retire. In this blog we have broken down all the places in the country to find the 5 best places to retire in Spain. Here is an overview of why they could be the place for you:
Lanzarote
It's among the best places to live after retirement. Here are some of the reasons:
English its almost universally spoken here so it makes it easier to get around. You will meet plenty of people from all over the world so making friends is quite easy!
Thanks to the low taxation rate living in Lanzarote on a modest budget is possible. You will also find that clothes, petrol and entertainment also represent great value for money. The pace of life is very slow compared to other European countries. In essence, Lanzarote in fun, safe and cheap. Great place to retire!
Madrid
This is Spain's largest city and capital. Madrid is the best place to have a taste of everything this country has to offer. Traditional events, culture, art, delicious and affordable food of course. The city has more than 60 museums such as: "El Prado Museum of Art" and "The Thyssen".
Properties in Madrid are still among the cheapest to rent and buy in Europe!
Valencia
The third largest city in Spain, known for its oranges, beaches, mild climate and the city of Arts of Sciences. It's home to Europe's largest Aquarium.
It also has Spain's largest port container. In Valencia you can take a train or a bus to the beach for just a few Euros. The city is also very green with numerous parks. When it comes to housing Valencia is among the cheapest options for renting or buying a house in the coastline. The locals are very welcoming and the expat community very large so you will feel at home!
Málaga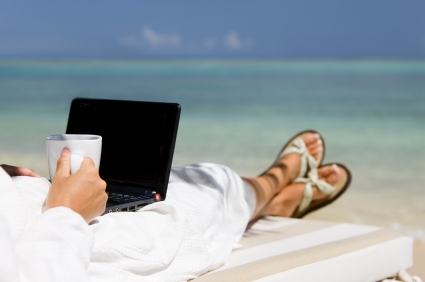 It's one of the oldest cities in the world. It lies in the 'Coast of Sun'. Malaga is a bright and clean city with a pedestrian-only city centre.
You can walk through the wide pedestrians avenue in the historic area or enjoy great food and drinks in the sidewalks cafés and wine bars. Also, you have the port area and beach within walking distance.
Málaga is definitively one of the most affordable and lively places for coastal living. It has annual cultural events, mild winters and really hot summers.
Alicante
Alicante lies on the Costa Blanca, a 120-mile stretch along Spain's eastern Mediterranean coast. Its average temperature is in the mid-80s F in summer, and in the low to mid -60sF in winter with mild humidity. And most days are sunny!
Having a population of 330.000, Alicante has everything a big city offers.
Nice restaurants, both small and big supermarkets, art and archeological museums, excellent public transport, bar, cafes, and historical museums. Plenty to keep you entertained! Its healthcare system is very good with excellent hospitals in the city. The locals are very friendly and the foreign permanent residents make up 15% of the total population!
Do you know other places to retire in Spain? Follow us on Facebook and let us know what are your favorites!