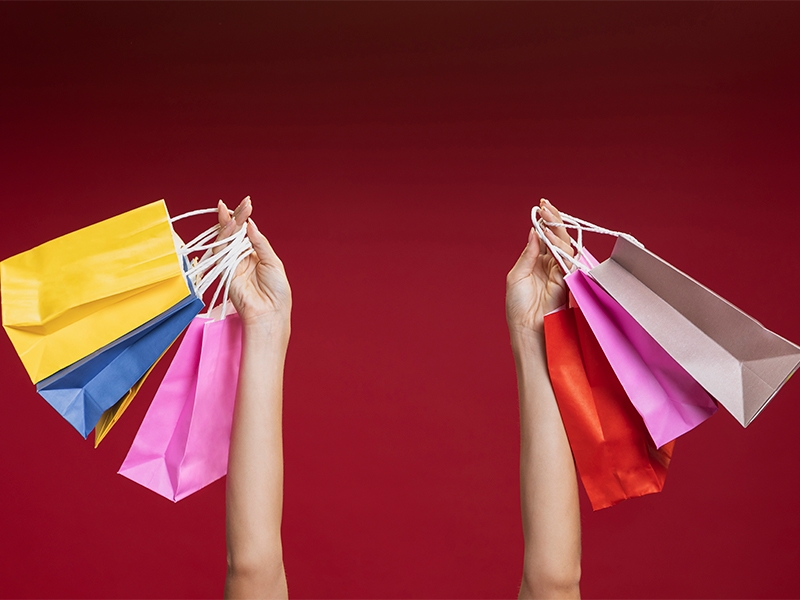 The countdown begins for this year's winter sales! From chollo to descuento, we'll tell you the most important words and phrases of Spanish Sales Vocabulary that you'll need to bag a bargain and give you more information on this important time of year.
Rebajas de Invierno or winter sales
The start date is usually January 7 (the day after the big Christmas gift-giving day of the year in Spain), although it is possible that certain cities (like Madrid) will start them on January 1 or even earlier. Depending on the area of ​​Spain, they can last for weeks; in some places even until the end of March!
The post-Christmas sales in Spain are definitely the most exciting sales in the fashion calendar year where you can see up to 70% off in some places.
Rebajas de verano or summer sales
From July 7 to approximately the end of September, you can bag some end of season bargains. If you go to any Spanish beach and you forget your swimsuit… This is the time to buy it!
Rebajas de mitad de temporada or mid season sales
Mid-season sales (between March and June and between September and November), although generally not as important, they can also be very interesting. For example, if you come to Spain in autumn, it's a good time to buy winter accessories, before the cold arrives.
Let's take a look at some vocabulary:
Pasillo: Aisle
Chollo: Bargain
Efectivo: Cash
Cambio: Change
Barato: Cheap
Tarjeta de crédito: Credit card
Mostrador: Counter
Cliente: Customer
Descuento: Discount
Caro: Expensive
Probador: Fitting room
Agotado: Out of stock
Precio: Price
Reembolso: Refund
Rebajas: Sales
Dependiente: Shop assistant
Tienda: shop
Bolsa de la compra: Shopping bag
Escaparate: Shop window
Oferta especial: Special offer
Hacer un pedido: To order
Comprar: To buy
And here are some expressions to use while shopping:
¿Dónde está la tienda?: Where is the store?
¿Cuál es tú tienda favorita?: What is your favorite store?
¿Quieres ir de compras?: Do you want to go shopping?
¿Qué tienes que comprar?: What do you need to buy?
¿Me queda bien esto?: Does this look good on me?
¿Cuánto cuesta?: How much is it?
¿Tiene esta camiseta en otro color?: Do you have this t shirt in another color?
¿Esto pega?: Does this match?
¿Tiene estos zapatos en la talla 8?: Do you have these shoes in size 6?
¿Dónde está la sección de niños?: Where is the kids' section?
¿A qué hora cierran/ abren?: At what time do you close/open?
And the following example recreates a conversation between a client and a shop assistant
| | |
| --- | --- |
| +Dependiente | + Shop assistant |
| -Cliente | -Client |
+ ¿Puedo ayudarte en algo? – How can I help you?
–Me quiero probar esta camiseta, ¿tenéis la talla grande? – I want to try on this t-shirt, do you have a big size?
+ Voy a mirar en el almacén. No lo siento. Esa es la única que nos queda. – I'll check in the stockroom. Sorry this is the only one we have left.
-Vale, veo que hay una mediana, me la voy a llevar. ¿Está rebajada verdad? – Okay, I see you have a medium size. Does it have a discount?
+Si, está rebajada un 50% serían 15 euros. Yes, it has a 50% discount, that will be 15 euros.
-Genial, gracias por tu ayuda. – Great, thanks for your help.
+¿Con tarjeta o efectivo? – Credit card or cash?
-Con tarjeta por favor – Card, please.
+ Aquí tiene su compra, puede devolverla hasta en 15 días. – Here you go, you can return it within 15 days
-Gracias, hasta luego. – Thanks, bye.
Are you a fashion victim? Check our YouTube video about trends and fashion
Sales are a great opportunity to get bargain items. Pay attention to the special offers and bargains but above all, do not forget to check the refunds policy!
Share with us your experiences while shopping in other countries in our Facebook and keep updated with our Blog.