Spanish is one of the most in-demand languages in the world. Learning Spanish may seem like an uphill struggle but with the right attitude and tools, you can make great progress in no time. Here are On-Español's top tips to learn Spanish:
Learn Spanish Every day
Rather than cramming one hour a week, it's more effective to be consistent and learn a little every day. Practice is very important when learning a language so a short recap of vocabulary, a quick quiz or reading a short article every day will help you improve greatly.
Speak, Speak and Speak some more Spanish!
You may be a grammar guru, with a perfect knowledge of the subjunctive but it's time to get your head out of the books and practice what you know. Language exchanges, finding native Spanish friends, webinars or online classes will all help you to improve your oral Spanish skills wherever you are in the world.
Move to a Spanish-speaking country
<style="text-align: justify;">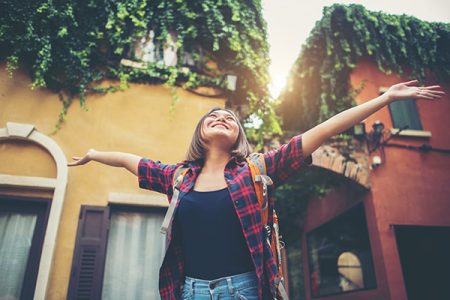 There's nothing that motivates you more than being faced with a native speaker and having to push yourself to be understood. Complete immersion: reading, hearing, speaking and being surrounded by Spanish all day, every day is a great way to really improve your level.
<style="text-align: justify;">Furthermore, with the range of Spanish-speaking countries that you can choose from, you will always find somewhere you fit in. Whether it is the beaches of Costa Rica, the wild beauty of Asturias, the charm of Bogotá or the buzzing streets of Madrid, you're sure to find the right place for you.
Surround yourself with Spanish
Can't relocate? Don't worry, there's plenty you can do to improve your Spanish from the comfort of your own surroundings. Labelling things with the Spanish words (seeing 'puerta' every day above the door will help the word to stick in your head!); listen to music and sing along in Spanish; watch series, videos on YouTube; listen to podcasts. The options are endless nowadays!
An interesting technique is to change all your technology into Spanish. Having to navigate your mobile phone or tablet in Spanish will help you assimilate the words like a native.
Be brave: learn from your mistakes in Spanish!
From telling someone you're pregnant (embarazada) rather than embarrassed (avergonzada), to having to step outside your comfort zone to act out a word or phrase that you don't know, you're sure to learn quickly by making mistakes or struggling to express yourself. Furthermore, instead of asking for the bill, or ordering your food in your own language, by forcing yourself to do it in Spanish you will find it easier to make the next step and ask what wine they recommend with it!
Learning Spanish might seem like a daunting task but On-Español can help you keep on track to see real progress. With free quizzes, online exercises and interactive classes in our Virtual Classroom with native teachers, you can keep track of your learning path and reach your goals.
For more information on learning Spanish whenever and from wherever you want, contact us.